We've gathered a world class line up!  Marketers, producers, designers, and creatives will share how they motivated participation and action with their narratives. Their stories engage their audiences with content for commercial and positive social interests. This is a short 4 minute read.
Please join with the Digital Narrative Alliance on June 20, 2017, as we experience a day of stories, content participation and audience engagement around digital narratives. Do you want to learn new ways to engage around social and commercial interests, to mentor the next generation, or learn how to advance our ability to bring compelling stories to a fragmented audience? Join us and become a member!
THE RUN DOWN:
The day kicks off with a ground-breaking manager, story-teller, and game developer Aaron Loeb. Aaron is the President of Fox NextGames.  He is currently working on a new platform for an "Avatar" game with James Cameron. He will share how you can engage with a team that builds compelling experiences in order to provide individual engagement in a collective story. What if you could apply this to your organization or audience?
Next, Richard Okumoto, mentors the next generation of narrative leaders as they develop stories to amplify their projects or start new businesses. Rich left being a CEO and leader of companies with global reach to pursue a doctorate in digital storytelling. He will share how to tell short, impactful stories with examples from his students. Discussion with our speakers will be encouraged — we've included ample conversation time after their short talks.
As a longtime colleague, I can attest that Rich has a way of engaging students so that they want to embrace new potential realities.
If you want to turn this into practice, the next session will help to bring you into an experience of live storytelling to learn how to be a part of an adaptive improvisational experience. Speaker Ricci Victorio will introduce the use of improv in management before our first break-out  session. These workshops give attendees an opportunity to participate in an improvisational experience to apply yourself around story and purpose. Learn to put your voice in the story confidently with improv tactics.
While you are enjoying lunch Kate Neiderhoffer of Circadia Labs will describe her research in dream sharing and narrative development. Her backgound in data analytics at Dachis Group, Sooth, and other companies will give you things to chew on while learning to create and share stories from dreams.
After lunch we are pleased to have Academy Award-winning environmentalist Louie Psihoyos.  Louie will share his experience in turning disruptive narratives into social movements. He has practiced the art of building audience engagement around critical environmental programs and connecting narrative with community engagement.
Join the Digital Narrative Alliance for a game changing experience. Send some of your team, sponsor some students, join our membership to have access to exclusive content to use for training, engagement and participation.
Support the Narratives that can build a better future.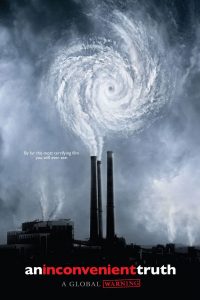 Next you will hear from another Academy Award winner, Scott Burns, with a different orientation. He is recognized as helping to amplify the narrative of Al Gore in "An Inconvenient Truth." Scott will be in conversation with Barry Johnson, who recently came off a role at the White House and now is focusing on the relationship between media and the human reactions to stories. Scott and Barry will also discuss the importance of championing untold stories and uninvited storytellers, as well as his current development of two narrative films that break cycles and smash stereotypes.
Now that you have heard some ways to get engagement with content you can explore more in our second set of workshop sessions that give you an opportunity to participate in the improvisational experience in order to apply yourself around story and purpose, or explore a different topic, we have a number discussing round tables in a World Cafe setting.
In looking to the future, learn how to apply yourself with Pragmatic Imagination, a framework that turns your ideas into action with Ann Pendleton-Jullian, an architect, writer, educator and world builder. Learn from her soon to be released five-volume collaboration with Silicon Valley pioneer John Seely Brown, Design Unbound: Designing for Emergence in a White Water World.
In this short talk, she introduces the basic idea of pragmatic imagination where action and engagement with the world is the natural approach to design and the creation of human spaces.
Next we have Tom Bedecarre, Chairman, Cofounder, AKQA, and Stanford DCI Fellow leading a roundtable discussion about the future of story as advocacy and narrative engagement with audiences and communities that are emerging from digital networks.  Silicon Valley advertising pioneer Tom Bedecarre will put a bow on the day, tying together threads from the talks and experiences presented in a conversation with speakers and the audience.
We are focusing on "Stories that Change".  We want to help you improve how to create stories that inspire CHANGE.  Any change that you are interested in creating.  Tell us where you would like to see us take the Digital Narrative Alliance.  Reach out to those you know who would enjoy the day and might consider becoming a member of the Alliance. Together we can build a Narrative that moves our planet in to a better future.
Join us with some drinks and networking after the event.
Register now to attend the Narrative Summit: Stories That Change on June 20, 2017. The event will take place at the University of California San Francisco's Mission Bay Conference Center. Please consider $299 for a great day that will be a game changer. Get access to follow up content you can share.